Ophrys orchids
My first discovery of this species was my field guide to the orchids of Catalonia (Guia de camp de les orquídies de Catalunya) and I must admit to some sense of wonder that Catalonia had its own species of orchid. However, I hadn't actually seen one until this spring.
In early May I was escorting photographers to and from our hides based at Montsonís, in the  province of Lleida. One of these was a keen Belgian photographer and naturalist, Bart Vercruysse, and he alerted us to the presence of these beautiful Ophrys orchids which I had never seen before. On seeing a few flowers in full bloom it was immediately obvious that they were not one of the species I was used to seeing in the area, namely O.spegodes, O.scolopax, O.apifera and O.fusca, and the name Ophrys catalaunica rang a bell in my head.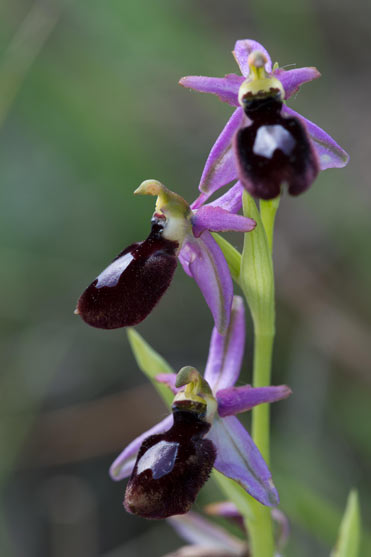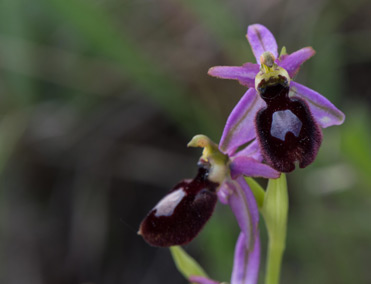 Ophrys bertolonii subsp catalaunica photos by Bart Vercruysse
Delightful, although I must admit a little disappointment on later discovering that Wikipedia states that O.catalunica is not acceptable, and that the scientific name of this plant should be taken as Ophrys bertolnii subsp catalaunica.
Oh well, it was no less beautiful, even though it's not accepted as a species in its own right.