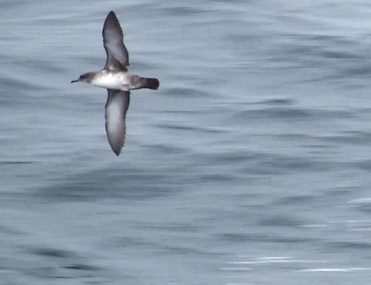 Balearic Shearwater, Puffinus mauretanicus.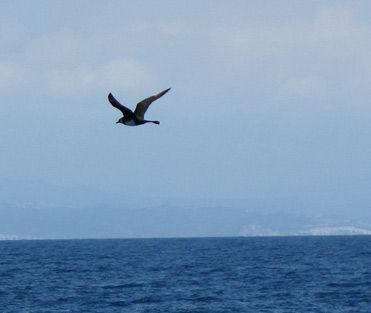 Pomarine Skua, Stercorarius pomarinus. Photo by Erik.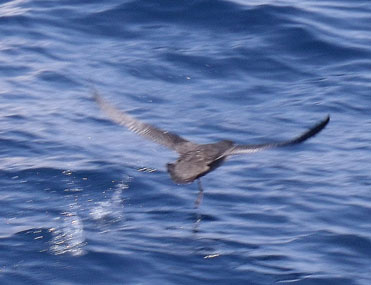 Sooty Shearwater, Puffinus griseus. Photo by Toni Boyer.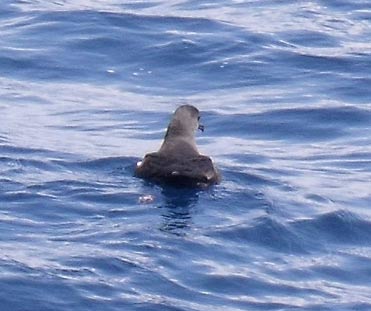 Sooty Shearwater, Puffinus griseus. Photo by Toni Boyer. 
All of the photos here were taken on the 12th and 14th May during a training course "Identification of Marine Birds of Catalonia" for the rural agents of Catalonia. Our vessel sailed from the port of Tarragona and headed straight out to sea; on board were 17 rural agents, the skipper, first mate and myself (teacher).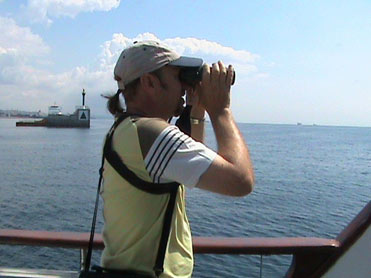 Seawatching off Tarragona on a sunny day
We didn't really know what to expect; some shearwaters, gulls and the odd skua or two, perhaps. In fact we had a lot more than we dared hope for, including a rarity for Catalonia in the shape of a Sooty Shearwater – up to 2008 there had only been 12 records of this species off the Catalan coast.
We also enjoyed great views of numerous Balearic and Mediterranean Shearwaters, 2 Pomarine Skuas, a Great Skua, an Arctic Skua, a single Storm Petrel, Audouin's, Lesser Black-backed, Yellow-legged and Mediterranean Gulls and, what for most was the star of the day, a Fin Whale Balaenoptera physalus.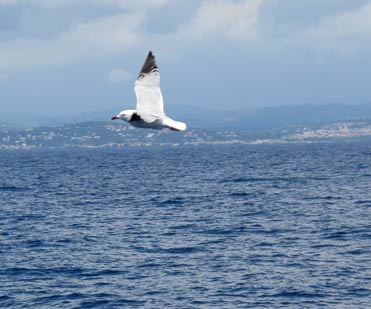 Audouin's Gull, Larus audouinii. Photo by Erik.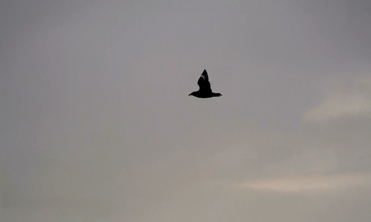 Great Skua, Stercorarius skua. 
That was all on Wednesday 12th May. What would Friday 14th May bring?