The Birding In Spain 12 Big Year monthly competitions kick off with the first starting on August 1st. Don't miss this wonderful opportunity to win a free and easy prize, from among those detailed below. We are dedicating August's competition to the theme of "British Wildlife" with the awarding of 3 free memberships of one of UK's wildlife trusts. Other prizes include free fabulous Collins Bird Guide apps for Android or iPhone,  courtesy of Nature Guides plus a great hotel deal courtesy of Hosteria de Guara .  And there's more…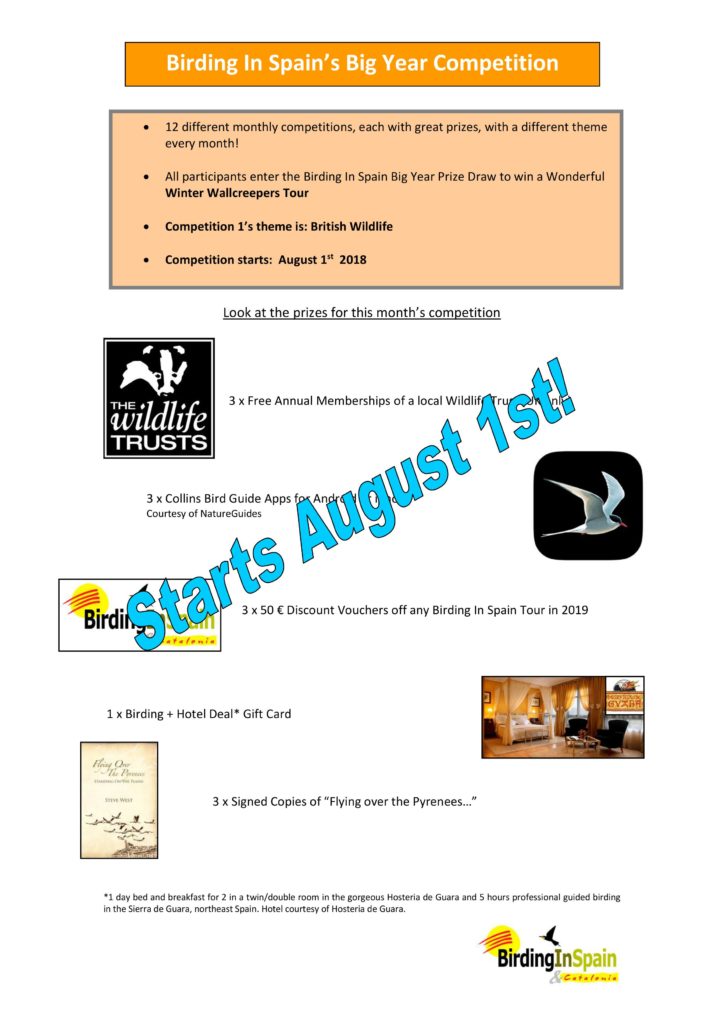 Follow us on Facebook or Twitter, or on this blog. Or for more information send an e-mail to steve – squiggly a – birdinginspain.com .
And remember … August 1st!