Eagle Photography with Birding In Spain
Below is a selection of photos from the new Bonelli's Eagle hide taken by Birding In Spain photography partner Jordi Bas.
Photos taken in Catalonia, Spain.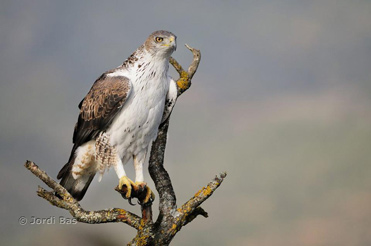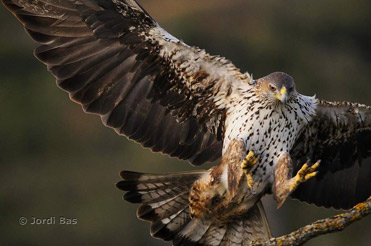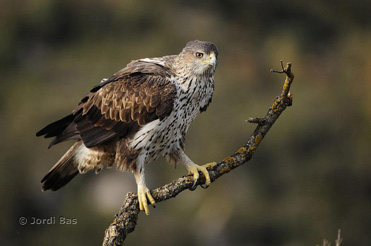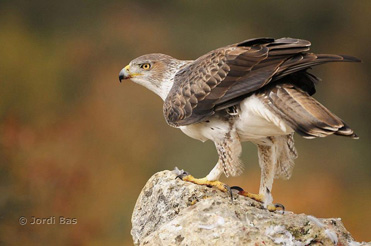 These eagle photos reflect the activity of this, a very special, week. We have received bird photographers from Germany, Belgium and Spain participating in a special raptor photo trip with Birding In Spain. And we were a little bit nervous, because this was the first week we were using the new Bonelli's Eagle photographic hide and the Golden Eagle photographic hide with real clients, all keen bird photographers.
For one part we needn't have worried. Both the male and the female Bonelli's Eagle came down to within 12 metres of the hide, and all the photographers got excellent photos of these magnificent eagles.
Certainly, though, it's a nerve-wracking moment when, often after a wait of several hours, the Bonelli's Eagles suddenly appear as if out of nowhere. The photographers in the hide are sitting tensely, waiting to see what the eagles will do. Will they take fright and fly away if they hear the click of the camera shutter? The female Bonelli's Eagle seems to be the more wary of the two, but nevertheless she poses nicely, perched in one of the bare trees in front of the hide, while the more daring male Bonelli's Eagle descends to the rocky platform to feed. Then, when the female eagle seems to be satisfied that there is no danger she flies down to join her mate and to make a meal of what is still there for her. And the day goes with eagle – click – photo, eagle – click – photo …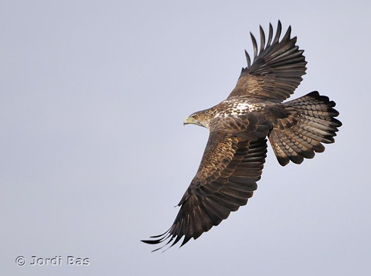 Photographers in the hide can often spend an hour or more taking photos of the Bonelli's Eagle, and of course are very pleased with the results of their eagle and raptor photo trip.
By mid-afternoon it's usually possible to leave the Bonelli's Eagle hide with hundreds of photos and then to decide what to do next: a short session in the pool hide to photograph passerines, a walk in the countryside around Montsonís, or go back to the warm, cosy apartment and edit and enjoy the hundreds of eagle photos on the camera's photo card. And before leaving Montsonís, many are already making arrangements for the next photo tour with Birding In Spain.
You can see a selection of Bonelli's Eagle photos taken by Birding In Spain clients at www.Birdpictures.pro .