Dani Valverde and Joan Morales are the bird and nature photographers who have generously shared their work and love of nature with the international birding community.
Just click on this link and then follow through to download their 2011 calendar, illustrated with birds like the Yelkouan Shearwater, the Snow Finch, the Pectoral Sandpiper, and more. There's more than just birds however, as the exuberant Apollo butterfly also manages to collar a month, as does a Red Fox.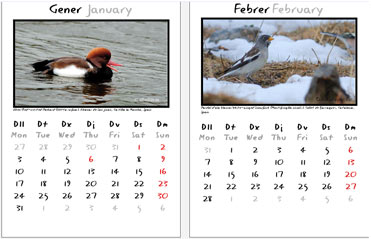 The calendar is written in Catalan and English.