Steve West, hailing from Hampshire, has been living in northeast Sapin (Lleida, Catalunya) since 1988 and has birded the region intensively and extensively since then. Apart from his own two books, Where the Birds are in Northeast Spain and Flying over the Pyrenees, Standing on the Plains, based largely on his own experiences of the region, he has also made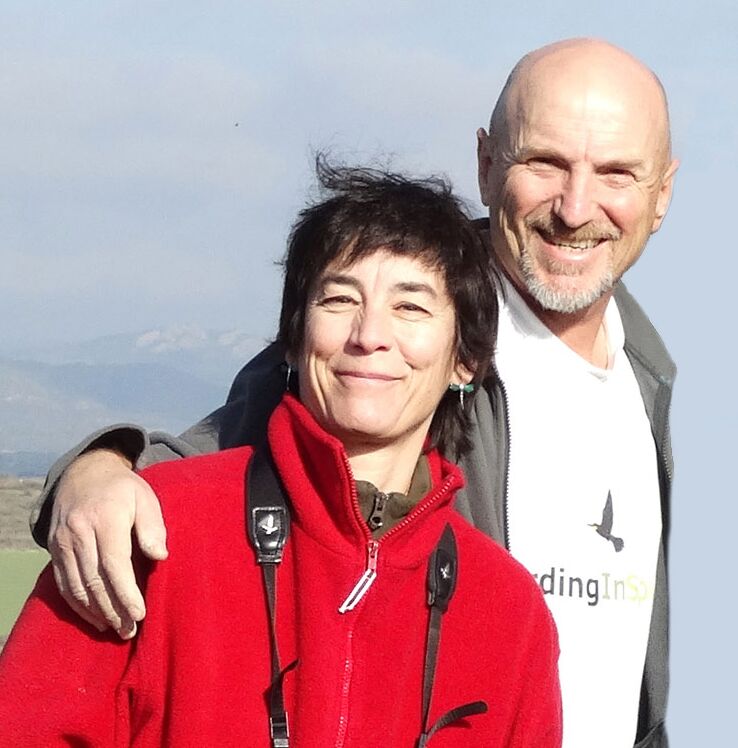 significant contributions to other birds-related publications such as the Catalan Bird Report (of which he is an area recorder), the Catalan Breeding Bird Atlas and other books of more local interest, in particular the birds of the lowlands of Lleida", awaiting publication.
He has been leading birding tours since 1997, and as such has worked with British, American, Canadian, Duch and Swiss tour leaders or operators. He has also personally organized birding tours to several destinations further afield from his adopted land, that is, from virtually all over Spain, including the Canary Islands, to the North Norfolk Coast, Scotland and more recently, Iceland.
On more personal level his passion for birding has led him to discover a good number of local, regional, and Spanish rarities including Siberian Stonechat, White-rumped Sandpiper, Long-legged Buzzard, Pacific Golden Plover, Black-throated Thrush, etc. Along with a variety of near misses!
When not involved in planning trips most of his time is taken up either by bird census work (Catalan Common Bird Census), bird-related lectures and courses (raptor, finch and protected species identification, introduction to birdwatching) or translation work.
He is fluent both in Catalan and Spainsh.
If you are looking for a local guide/ground agent for a birding tour, or if you wish to purchase a copy of any his books Where the Birds are in Northeast Spain and/or Flying over the Pyrenees, Standing on the Plains then contact: steve@birdinginspain.com