Flying over the Pyrenees Trivia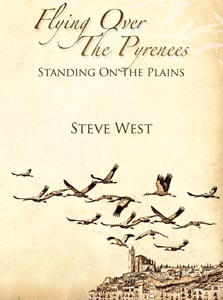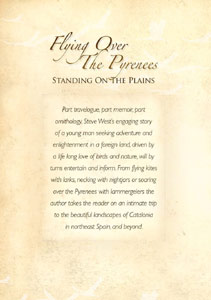 Facts and things taken from "Flying over the Pyrenees, standing on the plains". Do you know the answers?
Chapter 1 – the Wallcreeper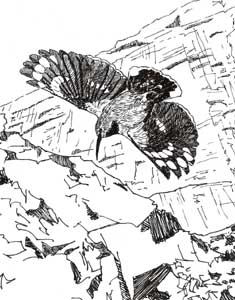 1. The world distribution of the Wallcreeper stretches from:
i) The Pyrenees in the West to the Himalayas in the east
ii) The Pyrenees in the west to Georgia in the east
iii) The Cantabrian mountains in the west to the Himalayas in the east
iv) The Alps in the west to the Balkans in the east
2. If you were to drive from Roses on the northeast coast of Catalonia to the Barranco del Infierno to look for a Wallcreeper, how long would the drive take you approximately?
3. The translation of a Chinese name for the Wallcreeper would be:
i) Rock scratcher
ii) Rock flower
iii) Rock climber
iv) Rock butterfly
4, In which European country did the Wallcreeper first appear on a stamp?
i) Romania
ii) Switzerland
iii) Austria
iv) Andorra
5. Where was the third record of Wallcreeper in Britain?
i) Cheshire Gorge
ii) St.Catherine's Point, Isle of Wight
iii) Portland Bill
iv) Winchelsea
6. What happened to the Wallcreeper recorded at Winchelsea in 1886?
i) It was observed flying away to the west
ii) It collided with the lighthouse and died
iii) It was shot
iv) It is not known