2104 Tours
Birding In Spain 2014: Scheduled tours with international tour operators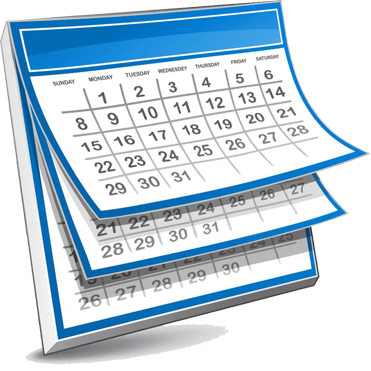 This year 2014 Steve is scheduled to be leading these birding trips with or for these international bird tour operators. Take a look, maybe you can join one.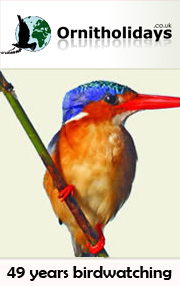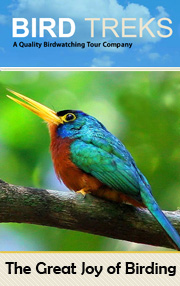 Coto Doñana and Extremadura – 6th to 13th April
Ornitholidays
We'll be exploring one of the most important wetlands in Western Europe and one of the best regions for birds of prey, among many other great birding delights!
Southern Catalonia – 24th May to 31st May
Ornitholidays
Here the accent is on enjoying the natural delights of little known Mediterranean massifs, and the very bird-productive Ebro Delta. There'll also be butterflies, birds and red wine!
Spain's Natural Areas – 1st to 13th June
Ceiba Nature Tours
This is a well tried and tested classic birding tour, offering some of the best birding that Spain has to offer over one of the most compact itineraries. Extremadura, the Ebro valley plains, the Pyrenees and pre-Pyrenees, and the Ebro Delta. And then we still find time to look at some historic sites and even do a bit of wine tasting!
The Pyrenees – 18th to 25th June
Ornitholidays
Plains, foothills, mountains and wetlands; this Pyrenees tour has birds for every occasion! It is also timed to enhance encounters with butterflies and wild flowers.
Bay of Biscay to Tarifa – 1st to 14th September  Bird Treks
Bird Treks
This is a new tour itinerary, taking the lucky from the north coast of Spain past the stunning Picos de Europa, Extremadura and down to the south coast wetlands of the Coto Doñana, finishing with the raptor migration special at Tarifa.
Tarifa and Coto Doñana – 14th to 21st September
Ornitholidays
Watch the autumn migration spectacle of thousands of birds of prey and other soaring birds, and then that of wetland birds galore at the Coto Doñana!
Ornitholidays
This is a popular autumn tour timed to coincide with wintering Wallcreepers and Alpine Accentors, as well as large numbers of Cranes. There are also Lammergeiers, bustards, sandgrouse, and a lot more besides.