Birdpictures.pro is a community-based website aimed at…bla…bla…bla…STOP! Cut it! Just answer these questions in your head, or out loud if that is your preference:
Do you like looking at quality bird photos taken by some of Europe's best bird photographers?
Do you think that giving these photos your rating using a 5-star system is worthwhile and engaging?
Do you ever feel tempted to comment on the photos you are looking at?
Do you consider yourself to be a good bird photographer, with photos of European birds of your own that you would like to upload to Birdpictures.pro?
Have you got your own photography website to which you would like to attract more visitors?
Are you happy for people to know who you are, and to see what bird photos you are capable of taking?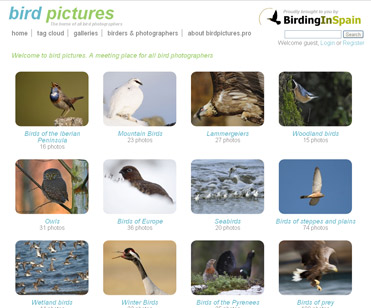 Do you answer yes to any of these questions, but you refuse to look at Birdpictures.pro out of pure bloody-mindedness?
Birdpictures.pro, a growing bird photography community. Even for the bloody-minded.