More reviews from clients of Birding In Spain
Lee Wilkinson says:
Birding in Spain – 2 excellent tours
"Three mates and I had a fantastic tour with Birding In Spain seeing 140+ species including all our targets including Bonelli's Eagles, both Bustards and Wallcreeper. Steve West's knowledge of the birds of the area is formidable, as are his call recognition skills. I remember one time he simultaneously identified by call three birds which sure enough popped into view. He's also very good company. Great accommodation and comfortable vehicle. Later in the year I did their Lammergeier photography trip, which Florinda organised for me to perfection."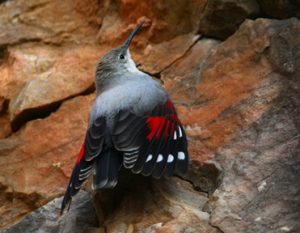 Wallcreepers winter in the Sierra de Guara in Spain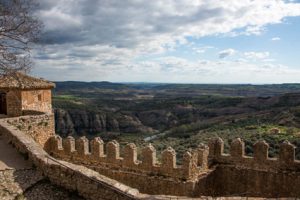 Alquézar in the Sierra de Guara is a lovely place for a birding stroll. Photo courtesy of Lee.
Lee Wilkinson from the UK arranged a birding trip with Birding In Spain for himself and three friends in early April 2016. Then he returned alone later in the year to enjoy some hide sessions on his own taking photographs of Lammergeiers and vultures galore. You can see some of Lee's birding trip photos at this link:
https://www.flickr.com/photos/45727856@N05/albums/72157664553377224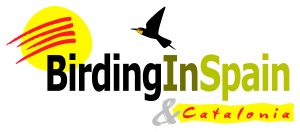 Birding In Spain says:
"Lee, thanks to you and the lads I had an excuse to be out and about in the countryside looking for birds just when things were on the move for the spring season. We managed to see the last wintering Wallcreeper, and the first Red-rumped Swallow, and the air seemed so alive and refreshing at that time of the year. So I should thank you for getting me out of the city! It was also fun playing the numbers game, although I can't remember who the winner was, can you?
Another thing: Do you remember how thrilled Pete was at seeing the wild boar (the one you photographed, and included here)? And that you really have to return one day for another try at Black Woodpecker and Penduline Tit?"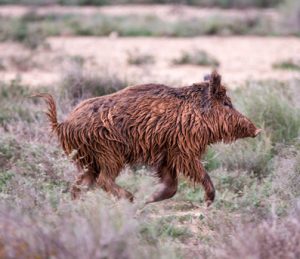 Photo: Wild Boar on the run, by Lee Wilkinson
Our regards to Pete, Pete and Rick.
Rick kindly sent a list of the birds we saw on the trip, which can be seen here: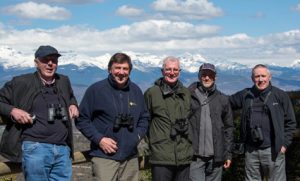 Pyrenees birders. Photo courtesy of Lee.