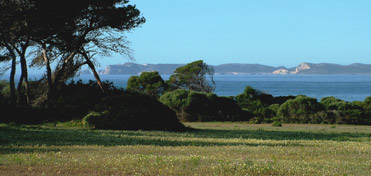 The southern part of Mallorca offers beautiful beaches, sea views and some very good birding
At this stage you really should know that Mallorca is more than just a sun and beach holiday destination. Especially if you are a birder. But if you are still in some doubt just check out the birding itineraries in the Mallorca section of the main BirdingInSpain.com website.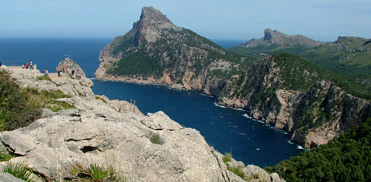 The spectacular Formentor peninsula is home to Eleonora's Falcons, Balearic Warblers and much more.
Places like s'Albufera, Ses Salines, the Tramuntana range, the Formentor peninsula, the Artà peninsula, are all places that the birder cannot afford to miss if he or she spends any time on this rich and varied island in the Western Mediterranean.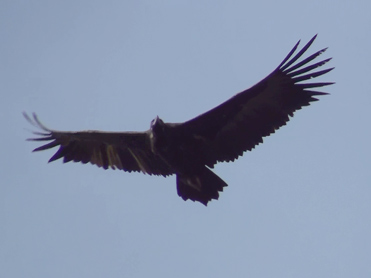 Black Vulture, one of the specialities of Mallorca, can be seen in the Tramuntana range
Birds you'd want to look out for include the endemic Balearic Warbler, Balearic Shearwater, Eleonora's Falcon, Black Vulture, Audouin's Gull….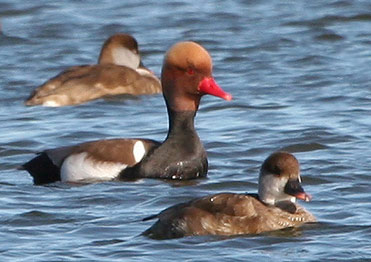 Red-crested Pochards can be seen at the S'Albufera Natural Park
The good news is we are working with a number of top quality hotels on this splendid island. Take a look at the itinerary, click on the "Recommended accommodation" link and see for yourself what your travel agent hasn't told you. You'll find hotels of different kinds and styles but with something in common: they welcome birders and their families and have excellent birding opportunities nearby, often on the very doorstep.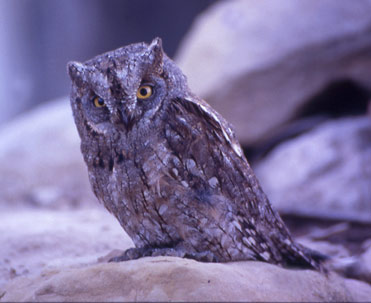 Scops Owl can be detected in the grounds of some of our recommended hotels
S'Albufera Natural Park – try Iberostar Playa de Muro
Tramuntana range – try Can Torna or Mallorca4seasons
Boquer Valley and Formentor peninsula – try Grupotel Molins
Ses Salines and Salines des Salobrar – try Finca Son Guardiola or Can Canals
Artà peninsula – try Grupotel Cala Ratjada or Grupotel Gran Vista and spa