Lammergeier photography with Birding In Spain
Photo by Franck Renard
Lammergeier photography in Spain is becoming more and more popular, especially among European photographers. And the demand for getting a great photo or many photos of Lammergeiers is nowadays justification enough for making a photo trip to Spain.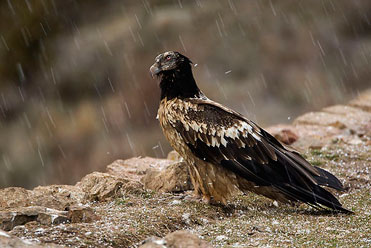 Photo by Franck Renard
In 2007 Steve West of Birding In Spain initiated a partnership with travel agent's Montiline and local wildlife photographer Jordi Bas to satisfy part of the growing demand for bird photo trips using photographic hides. At that time we decided that the priority bird species for hide photography were the Little Bustard on the plains and the Lammergeier in the Pyrenees. Of course the Lammergeier also came with its inseparable colleagues the Griffon Vulture, and quite often the reintroduced Black Vulture too.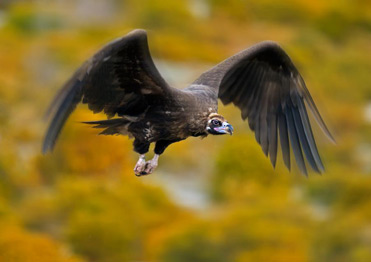 Photo by Jan Pedersen
When we started ours was the third hide for Lammergeier photography in the Pyrenees of Spain, and the first private site. Now new sites for Lammergeier photography are popping up like mushrooms, as too are local companies who offer something akin to the photo trip format that our work and our clients taking great photos of Lammergeier, vultures, bustards etc have made a reality.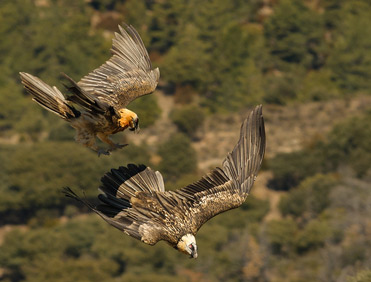 Photo by Frank Dröge
Without knocking the competition who are delving into bird photo trips, setting up hides for Lammergeier photography, hides where you can photograph Little Bustards, etc., we sincerely believe that they are largely missing the point. Why? Well, if we explained that in too much detail we might help them to find the edge they are missing! What we really recommend is that you book your own bird photo trip with us – Lammergeiers, vultures, Bonelli's Eagle, Little Bustard, etc –  and find out for yourselves what makes us different, and better.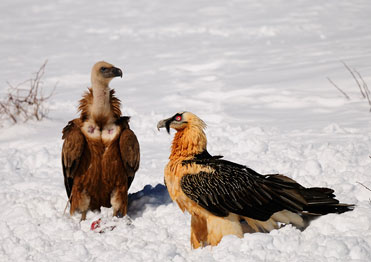 Photo by Chris Schenk
We are very proud that many of our Birding In Spain photography clients have returned to us for their third or fourth trip. We are also proud of them, and would like to extend our thanks to all those discerning bird photographers who have enjoyed our bird photo trips over the last 5 years. A big seasonal greeting goes out to you from Steve West, Ramon and Jordi, and we hope to see many of you back with us in Spain in 2013.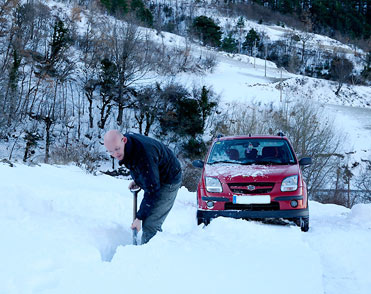 Photo by Chris Schenk 
Remember! Participants of photo tours with Birding in Spain www.birdinginspain.com are also encouraged to display their work, or at least some of their good bird photos, on www.Birdpictures.pro.
If you're new to this concept, but would like to know more contact Steve West at www.birdinginspain.com for more information about photographing Lammergeier and other photo tours.