Wallcreeper Tichodroma muraria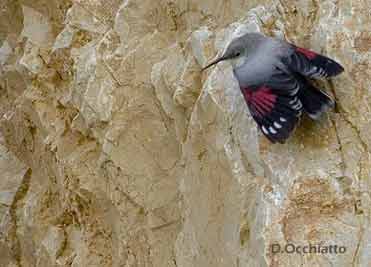 The Wallcreeper breeds in the Pyrenees of Spain on high mountain rock walls at an average altitude of 1,930 m. Between October and April most of the Wallcreeper population of northeast Spain descends to lower levels. At such times it can be found well to the south of the Pyrenees.
BirdingInSpain.com itineraries where the Wallcreeper may be found: Hecho and Ansó valleys, Benasque, Serra del Cadí, Sierra de Guara west (winter), Montsec (winter), Cap de Creus (winter).