Are any of you birders planning a visit to Belchite? You know, Dupont's Lark, Black-bellied Sandgrouse and associated company?
Here's something for you to start familiarising yourself with the birds of this unique area: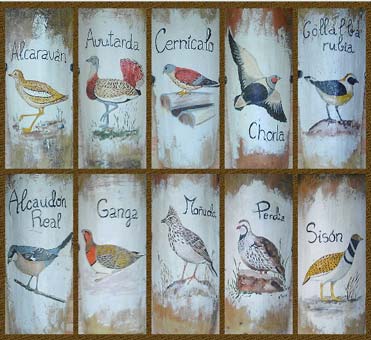 And some of their local names too!
What a lovely detail this is for guests staying at the nearby Hotel Rincón del Cierzo. BirdingInSpain.com's recommended accommodation for the Belchite steppes itinerary. We don't recommend any old place you know, but rather the best-placed, well-regented and reasonably-priced establishments we know about. Do you get the picture?
If not, here it is again!