In the course of our plain birds photo trip season we set up a couple of hides for Bee-eaters. At one of these one of our guests told us that there was a Stone Curlew's nest just a few metres behind the hide! He had watched and photographed the adult birds on and around the nest.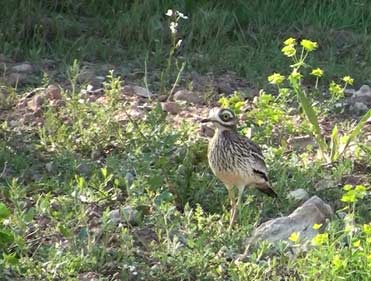 We made careful note of the nest's location, it was no easy task to locate without references, and made an additional hole in the back of the hide to allow our guests to photograph Stone Curlews and Bee-eaters in the same session. Entrance and exit from the hides was carried out with great care and efficiency to ensure minimum disturbance to the birds.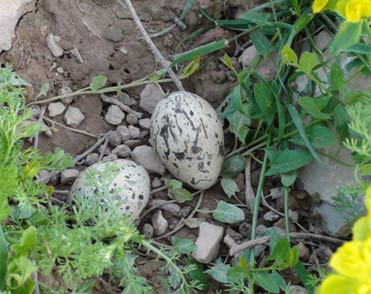 There were two speckled eggs deposited in a tiny scoop in the soft earth. One day from the hide the occupant watched the eggs hatch, the next day there was no sign of adults or the nidifugous chicks.
A week or so later I was setting up a hide in a new location where there were largish gatherings of Stone Curlews. I had chosen a likely-looking spot and had already planted the hide when I noticed something at barely a metre from where I was standing. I looked closer, and saw a fluffy little Stone Curlew chick! It couldn't have been more than a few days old, and was lying completely motionless, putting complete faith in its "invisibility". After taking a couple of quick shots I made a hasty retreat to allow the adult birds to return and move their chick on to a safer spot.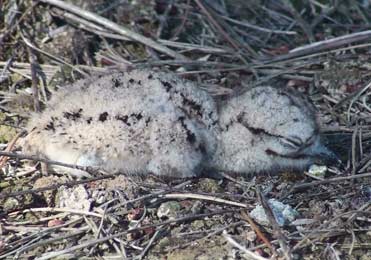 Stone Curlews: the benefits and dangers of not being seen!