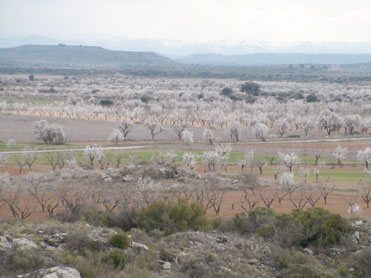 The cold spells we have been through here in Catalonia have ensured that the Almond Trees didn't start flowering until close to the end of February. In more settled, warmer winters flowering may advance a couple of weeks or even more, which puts the entire almond harvest at great risk from a late frost.
It's a time worth waiting for. The days are drawing out, and one can easily be fooled into thinking that spring is already here. Especially when the strident tones of the marvellous Great Spotted Cuckoo ring out from a nearby tree on the plains, and I realize that it is not someone calling me on my mobile phone (the dial tone is a Great Spotted Cuckoo as chance would have it!) but rather the real thing.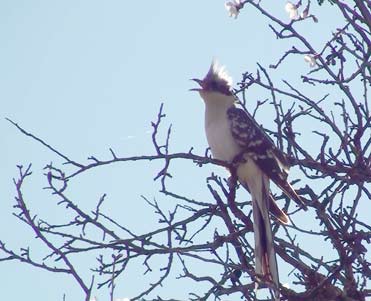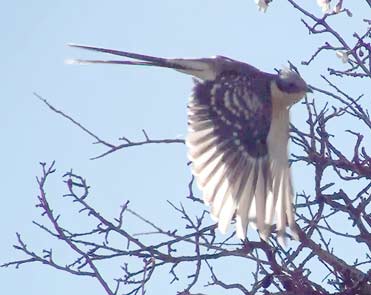 Almond tree blossom with Great Spotted Cuckoos, bliss!