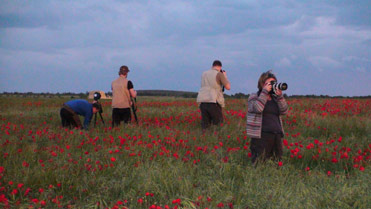 Roy Mangersnes and his Wildphoto photographers came to the drylands of Lleida to photograph displaying Little Bustards, Stone Curlew, Little Owl, Bee-eater, Montagu's Harrier and more last week. By all accounts they had a great time and got some excellent shots.
You can read Roy's blog entry at this link. 
And see a small selection of his photos.