Well, almost!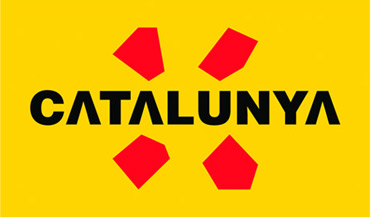 This year at the Rutland Water Birdfair the stand of Catalonia will be decorated with a spectacular 2mx2m photo of an adult Bonelli's Eagle coming in to land on a tree branch. But it's not just any Bonelli's Eagle, but rather one of "ours"! The photo was taken by partner Jordi Bas from our Bonelli's Eagle hide earlier this season.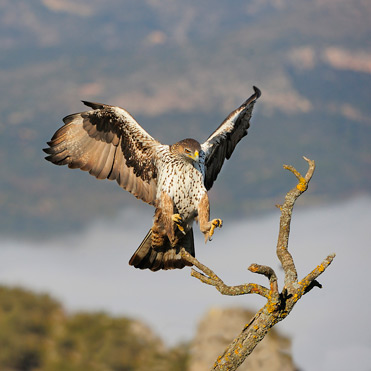 The team of the Diputació de Lleida wisely chose this photo to represent part of the richness of birds and birding opportunities that there are in Lleida, one of the four provinces of Catalonia, and the only one without a coastline. What Lleida doesn't have in terms of sea views it more than makes up for by having the exclusive or a majority stake on many plains and alpine species. And with photographic opportunities like these we have got used to making our own waves.
We'll be circulating around at the Birdfair this year – so look out for the "mug" and t-shirts if you want a friendly chat.