Angry birds peck back!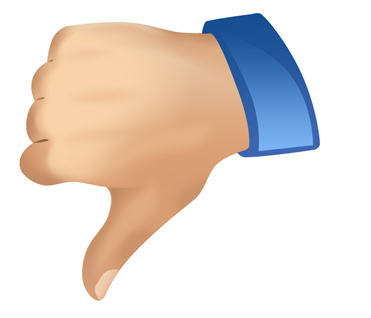 Recently we got another unpleasant surprise when about to visit the Llobregat Delta nature reserve on the edge of Barcelona (previous ones have included reserve closed, being locked in, no water, disturbance by wild boars, etc). We were told that there were now entrance fees established for visiting the Llobregat delta reserve – but that they were only applicable to "professionals". The argument is that a professional bird guide can obtain an "economic benefit" from the use of the reserve. So, as professional guides ourselves, what do we think?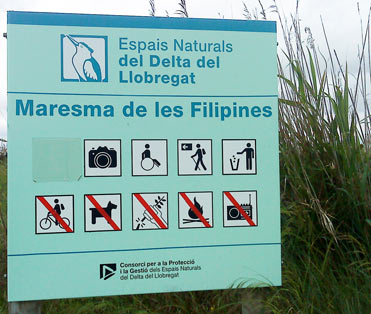 Sorry, but the whole idea gets a big thumbs down. First of all it's a very feeble platform that of "those who obtain an economic benefit will have to pay". For example, what about non-professional guides leading a birdwatching group? Or a visit by the local mayors or town or city councils? Or a photographer who takes a photo of a bird from one of the hides and then sells it to a magazine? And one who doesn't sell any of his photos? Who is going to decide who, if any, of these will have to pay? The concept just doesn't stand up to discussion or scrutiny.
And it's not just because we will have to pay. It's an arbitrary measure. It's discriminatory, it's ineffective, it's overblown and under-reaching, and it's not going to be of any benefit to anyone or anything. And sadly it doesn't mean there will be an improvement in the management of the reserve, or an increase in the services offered to the visitor.
The new management plan for the National Park of Monfragüe also contemplates payment by visitors. But after this general proclamation the considerable divergence between these two "pay per visit" proposals gets wider and wider. The Monfragüe initiative is directed at payment for services, such as car parks, guided tours and access to previously restricted areas. And the income thus generated is to be directed back at management and upkeep of the park. In other words more for more, and not less for more as proposed with the Llobregat Delta initiative.
We believe that the "user" of nature should pay to an extent, but for services, not for just being there in nature. But first of all "exploiters and polluters" should be the ones to pay the most, e.g. a factory that pollutes a river, a company that takes off water from a river for irrigation, bottled water or cooling, logging companies, hotel chains with hotels in areas of natural beauty, and a long etc. The initial focus should be on making the bigger guys pay, because they are the prime "users", and all too often "abusers" of nature. What is needed is an INTELLIGENT policy of use and exploitation of natural resources, including nature for amenity, but by no means conferring exclusive or prime importance to this aspect when there are so many others that should be addressed first. In the case of the Llobregat Delta why can't Aena or Abertis pay?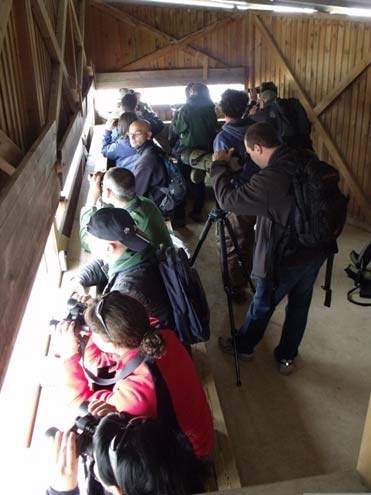 So these people are all with you eh? Let me see…. that'll be 120 euros. Is there anybody hiding in the reedbeds? 
Furthermore consider this: we have already paid quite a lot for these reserves. Where else did the funds come from that were spent on management tasks, construction of visitor centers and hides, publications, signs etc? From taxpayers and consumers, of course. So we pay as taxpayers and now bird guides are supposed to pay as professionals (though with no signs of any accompanying tax relief), while the polluter, or climate change denier, or environmental detractor, or just general exploiter need not pay. This does not work as a fair-minded concept, which is why we call it discrimination.
While this precept lasts we will not enter the Llobregat Delta reserves because we refuse to pay. We also warmly invite the reserve direction, management and staff to contemplate the advantages and mechanisms of bidding other, wealthier entities to pay for the maintenance of this and other reserves.