Cold December is upon us. We want to help warm it up a bit for our subscribers, with our nature advent calendar.
Every day until Christmas Day (25th December) we will publish an image, mostly birds, but not always, which we hope you will enjoy seeing, along with a motivational phrase in case you are feeling the winter blues.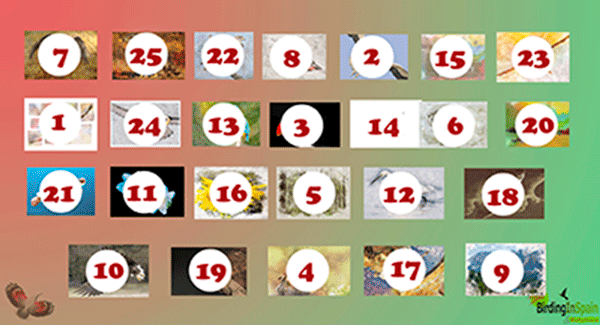 This is a unique feature only available to our subscribers, as each day's image is password protected. If you are a subscriber the password was sent to you in our last mailing – all you have to do is type it into the space provided and then enjoy. If you are not a subscriber you either miss out or subscribe now – there are no catches!
By the way – if you like any of the images we will send you a full resolution one which you can print out and frame if you like – just send us an email.
One per person only, though, unless you have been on a guided tour with us in the last three years, in which case you are entitled to THREE!