Last Monday's snowfall in Catalonia made the records. It must be said that Barcelona doesn't usually get knee-high in snow in early March.
But the snow wasn't just in Barcelona you know. The mountains of the Pyrenees and pre-Pyrenees had a very good helping of the stuff too. On Monday the roads were blocked, but on Tuesday I took 3 photographers up to the site to photograph the Lammergeier through 30cm of snow. The landscape was a delight, the sky was a perfect sky blue and the odd gust of wind blew glittering powdered snow around trees and rocks.
We had to shovel snow and push the car through snow drifts. It took us 2 and a half hours to get to the feeding station when normally it only takes 25 minutes. But we had our reward. Unforgettable. The birds, the light, the landscape. The experience.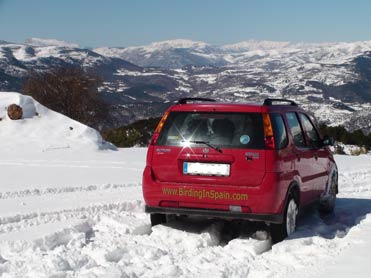 BirdingInSpain.com, getting you to places where nobody else would even try.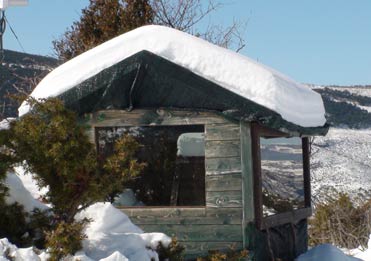 A snow-capped Villa Hide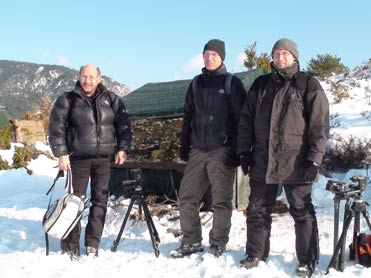 There'snow problem!