We're working hard to make sure you're well informed before coming birding in Spain.
The summer edition of the Birding In Spain Birds and Birding Newsletter is available here.
Just click on the BIS logo or on this link to download the latest Birds and Birding Newsletter Summer 2011
The sections include:
Catalonia Bird Tour News – who, where and when?
Birders Like You – an engaging new section where visiting birders are the protagonists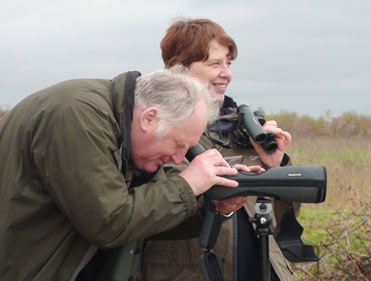 Bird News – from Catalonia. Red-footed Falcons, Little Bustards and more.
Birding In Spain Video Channel – we have almost 20 videos on our new You Tube channel. All birds, of course! Hoopoe, Montagu's Harrier, a really entertaining pair of Little Owls and much more.
Bird fair auction – see what we are offering at the Bird Fair auction this year
Winter tours – explains the delights of winter birding in northeast Spain
Seawatching excursions – Balearic Shearwaters, Pomarine Skuas, and what else?
Best Accommodation for birders – don't mess up your holiday by choosing the wrong place to stay. Take our informed advice. It's free.