March has come and gone again and so I'd better get in this 3rd Hotspot report before the guiding season comes into full swing and keeps me away from my beloved keyboard.
This March of 2009 there were days when spring was in the air; sometimes one could even feel the scorch of a summer sun; then there were days when we all took two steps back into winter. That was confusing enough for us poor mortal humans, so just imagine what fresh migrant birds must have felt like, just off the boat from Africa.
Nevertheless, the migrants did arrive. New Hotspot birds of the month included some of the usual common migrants: Yellow Wagtail, Tree Pipit, House Martin, Swallow, Black-winged Stilt, Subalpine Warbler and Willow Warbler. Great Spotted Cuckoos and Stone Curlews also returned early in the month and are now well and truly established. A single female Red-crested Pochard at the Estany d'Ivars was a hoped-for addition to the Hotspot list, and mid-month a small party of Garganeys also put in an appearance. Montsec attracted raptors in the form of Egyptian Vulture, Black Kite and  Short-toed Eagle. The biggest surprise I had though was spotting a female Little Crake at the Estany d'Ivars in the middle of the month. Great stuff!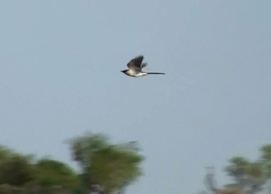 Great Spotted Cuckoo. Great bird, lousy photo.
The 50km Hotring seemed determined to keep in on the act, with the first Night Heron, Purple Heron, Osprey and Little Ringed Plover. Lesser Short-toed Lark was another species seen in the Hotring but unlikely to occur in the Hotspot. Oh well.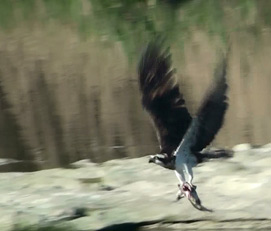 Fish-eating Osprey. Not Osprey-eating fish.
And on the note of species unlikely to occur in the Hotspot the prize went to a Great Bustard which came to meet me near Utxesa on the 17th March. One of the very few records of this marvellous species for Catalunya in the last few decades. What a shame it didn't come with some friends to settle down and raise a family.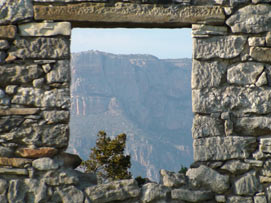 Mont-roig through the window (fortunately not mine)