Tarifa, September 2011
From the 4th to 10th September I was leading the Ornitholidays tour "Tarifa at Leisure" . That meant staying in just one hotel, the lovely Palomar de la Breña, for the whole week and making sorties to watch the migrants crossing the straits and to look for other local avian goodies.In some 5 sessions of raptor watching we spotted Rüppell's Vulture (1 juvenile, with a possible second that had to remain just "possible"), 2 Goshawks, 1 Bonelli's Eagle, dozens of Egyptian Vultures and Griffon Vultures, More than 20 Black Storks, dozens of Short-toed Eagles, more than 200 Booted Eagles, hundreds of Honey Buzzards, a dozen Montagu's Harriers, Sparrowhawks, Lesser Kestrels and flocks of hirundines and Bee-eaters.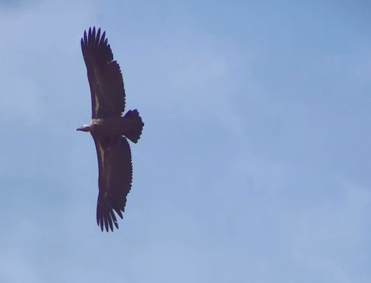 A Western Olivaceous Warbler, 3 Black-winged Kites, almost 20 Collared Pratincoles, Iberian Chiffchaff, White-headed Ducks and a Monarch Butterfly were some of the other highlights of an interesting week spent at the other end of this country called Spain.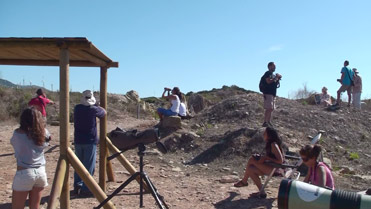 It wasn't always easy to keep our eyes on the raptors….