The Artà Peninsula -
At the foot of Son Morell Itinerary
Starting Point: The junction on the C-712 with the road for the Colonia de Sant Pere (PMV-333-1).
Time: 2-3 hours
Birding Itinerary:
Make discretional birding stops by the roadside wherever the traffic and the road permit. In the fields and bushes there are Short-toed Lark, Cirl Bunting, Hoopoe, Serin, Woodchat Shrike and Sardinian Warbler. Scan the mountain tops and rock faces
for birds of prey, especially Booted Eagle and Peregrine Falcon.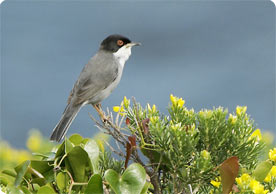 Sardinian Warbler - Photo by Beat Rüegger
Continue on to the Betlem urbanization until you reach an open gateway and a rough track. Park in this area and follow the track on foot, with the mountain slopes on your right
and the sea bay on your left.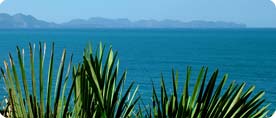 The scrub in this area
is good for Balearic Warbler while the rock faces are home to Blue Rock Thrush and Raven. If there are signs of migration it is worth prolonging the walk as this area is a good one for migrant passerines. On the sea you may see Audouin's Gull, Shag and Sandwich Tern.